---
Nov 15th, 2019: Pastoral Care with Children & Youth Workshop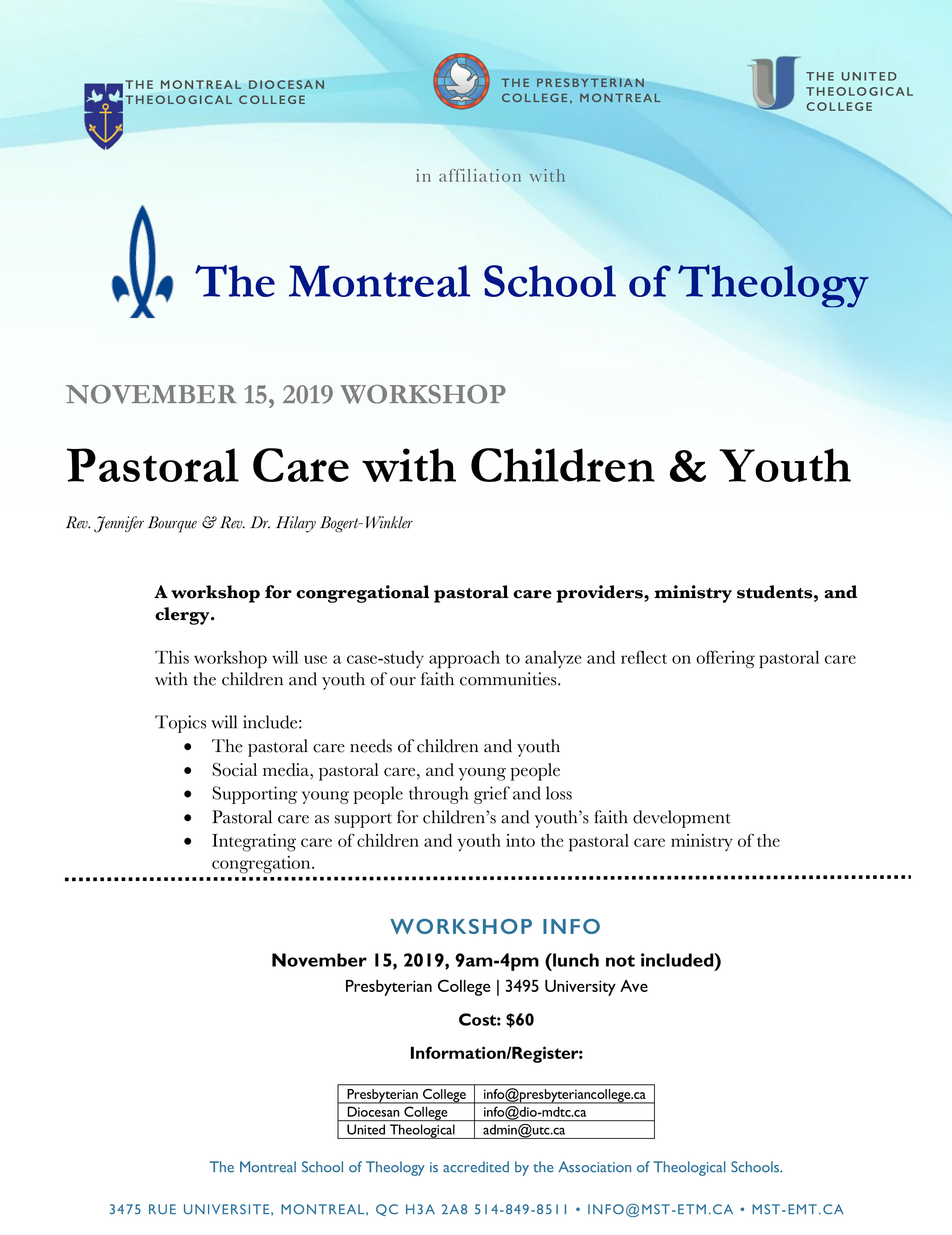 Rev. Jennifer Bourque & Rev. Dr. Hilary Bogert-Winkler
A workshop for congregational pastoral care providers, ministry students, and clergy.
This workshop will use a case-study approach to analyze and reflect on offering pastoral care with the children and youth of our faith communities.
Topics will include:
The pastoral care needs of children and youth
Social media, pastoral care, and young people
Supporting young people through grief and lost
Pastoral care as support for children's and youth's faith development
Integrating care of children and youth into the pastoral care ministry of the
congregation.
WORKSHOP INFO
November 15, 2019, 9am-4pm (lunch not included)
Location: Presbyterian College | 3495 University Ave
Cost: $60
Information/Register:
Presbyterian College: [email protected]
Diocesan College: [email protected]
United Theological: [email protected]
Download PDF: http://mst-etm.ca/wp-content/uploads/2019/10/Pastoral-Care-of-Children-Nov-2019-REV4.pdf